MICHIGAN CONSTRUCTION CELEBRATES READING!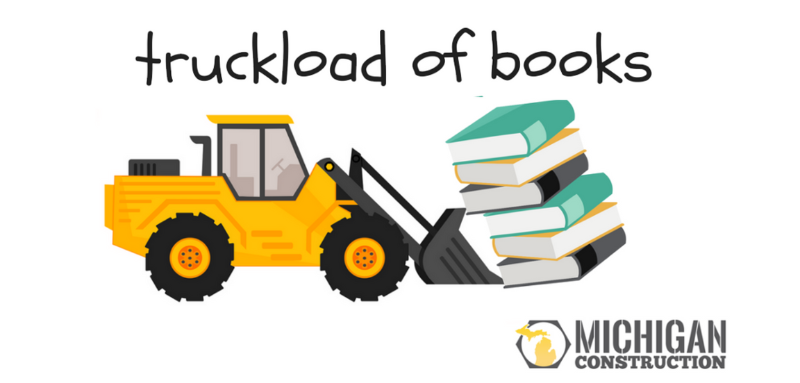 We love construction and we want to put as many construction-themed books as we can in elementary classrooms throughout Michigan. Our Truckload of Books giveaway is an opportunity for our industry to connect with Michigan elementary teachers every single year while continuing to put more construction-related books onto their bookshelves.
We're asking our partners to sponsor the Truckloads of books for this giveaway, now in its fourth year. Each truckload contains a Tonka-sized truck filled with approximately 10-15 age-appropriate books and a snack for the classroom (see photo below).
Our goal is to give away 100 truckloads this year! Each truckload costs $175 and every package will contain your company logo. We will also advertise your support on social media, our blog, landing pages, and additional marketing materials.
Once the winners are randomly chosen your company will have an opportunity to personally deliver one or more of the truckloads to a winning classroom and read them a book.
Thank you to all of the companies that sponsored THE TRUCKLOAD OF BOOKS CONTEST in the past - this campaign wouldn't be successful without your support! To date, we have given away over 4,000 books to classrooms across Michigan!
If you would like to learn more about the program or send the link to a teacher to enter, click the button below.