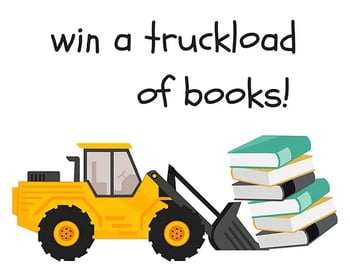 THE TRUCKLOAD OF BOOKS PROGRAM IS BACK!
ENTER TODAY!
Entry Deadline - October 1, 2023
We're celebrating back to school and reading by giving away 90+ "TRUCKLOADS" of elementary-level (K-5) construction books to deserving teachers. We apologize for the inconvenience, but we cannot accommodate Preschool ages.
Each winner will receive 10-15 books in a Tonka-sized truck for their classroom libraries!
You will also have the opportunity to schedule a CONSTRUCTION INDUSTRY Professional to deliver your truckload and be a guest reader.
All entries need to be received by October 1, 2023
Winners will be CHOSEN in October and we are aiming to deliver the book deliveries in Late November/Early December!! Click the button below to view last year's winning teachers!
For a fun activity for your kids, feel free to download our coloring page!