Detroit Workforce of the Future Career Readiness & Job Shadow Program
Detroit Workforce of the Future (DWF) is a sixteen-week free training program that introduces high school students to the construction industry, and an opportunity to be permanently hired by one of the many construction companies building Detroit upon graduation.

The program is available to Jobs for America's Graduates (JAG) at Cody, Osborn, Pershing, Chandler Park Academy, Covenant House Academy, and Randolph high schools.
Partnerships
Detroit Workforce of the Future is made possible by the partnership of construction industry associations, unions, schools, a youth employment agency, an event business, a foundation, and grant organizations that work together to create incentives and inspiration for a cohort of students from Detroit high schools.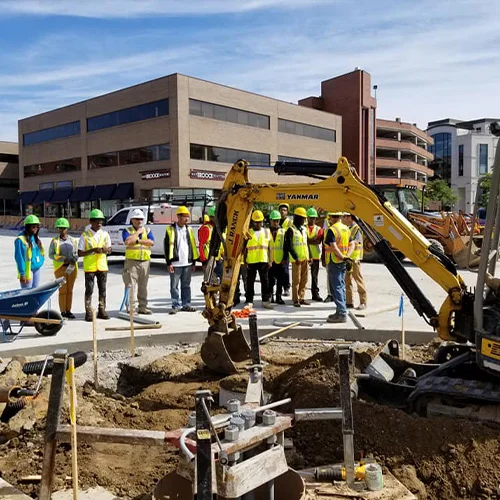 Credentials/Training Earned
Graduates will receive tools, work boots, and safety gear at no charge and will be paid an hourly wage as part of the program.
What does a job in construction look like for me?
Hear from industry professionals about how you can apply for the best jobs in construction.
If you are serious about getting a great job out of high school and working with one of the top companies in the state as part of their labor force, THEN THIS PROGRAM COULD CHANGE YOUR LIFE!